Wellcome to the IX Festival Alta Val Nervia
july 22-25, 2021
For the 9th time, the small village of Castelvittorio in Nervia Valley in Liguria offers a string of classic concerts – and one big band.
The concerts are the result of a fruitful collaboration between Denmark and Italy.
It is with great pleasure that we present the artists that participate the next summer of 2021 and are looking forward to once again share with all of you wonderful music, played by the very best.
All entrances are free and we only invite you to give donation.
Meet the following 2021-artist: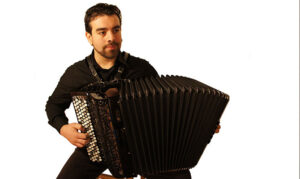 CLAUDIO JACOMUCCI, accordeon. A worldstar is coming to Castelvittorio. Understandably, Claudio Jacomucci has done many international appearances. He has played with the Teatro alla Scala orchestra and given concerts in Amsterdam, in Paris, in Berlin, in Helsinki, but also in the USA, in China, Mexico, Russia, etc. He also holds masterclasses all over the world and is also a highly respected jury member at international accordion competitions.

BJARKE MOGENSEN, accordeon. Once a unique wonderchild that has grown into a whole musician that tours and is acknowledged all over the world. At the age of 13 he made his debut as a soloist in a German TV broadcast with the Munich Symphony Orchestra with millions of viewers. Since then an unusual curiosity and search for new sounds and expressions has taken him on musical paths where few other musicians have ventured before as a highly sought-after soloist in the classical music world.
ELISABETH WESTENHOLZ, piano. She has received some of the greatest honors a Danish artist can receive and she is  an extremely experienced, diligent and famous pianist, both in Denmark and abroad. She has recorded a large number of records, including all of Beethoven's piano concerts with Collegium Musicum, several of Mozart's piano concerts, all of Carl Nielsen's piano and organ works, and numerous chamber music works.
KIM BAK DINITZEN, violincello. He is a member of the Chamber Orchestra of Europe, solo cellist in the Royal Danish Orchestra. He debuted in 1986 and has won awards in numerous international cello competitions and played concerts as a soloist and chamber musician throughout most of Europe, the United States, South America and Japan. He has been a soloist with all Danish symphony orchestras and won awards at competitions in New York, Washington and Florence.
GABRIELLA PACE, soprano. Award-winning Brazilian soprano Gabriella Pace has established herself as one of the most sought after singers in South America. She has been awarded Carlos Gomes Award as Best Female Singer twice, and most recently in 2010 for her performance in Villa-Lobos / A MENINA DAS NUVENS. Gabriella has also performed with a number of distinguished conductors such as Lorin Maazel, Isaac Karabtchevsky, John Neschling, Rodolfo Fischer and Roberto Minczuk.
KIRSTINE SCHNEIDER, violin.The award-winning danish violinist, Kirstine Schneider, enjoys a versatile career both as a soloist, including performances with the Copenhagen Phil, the Wroclaw Philharmonic Orchestra and the Aarhus Symphony Orchestra, and as chamber and orchestral musician, performing all over the world.
She has received numerous awards including P2's Talent Award 2017, Sonning Talent Prize, Copenhagen Phil's Talent Prize and the Harby Foundation Grant.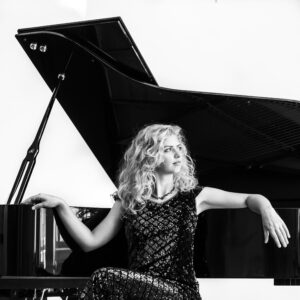 ELISABETH HOLMEGAARD NIELSEN, piano. One of the most promising young Danish pianists of her generation. 

Her performances are characterized by musical intelligence and virtuoso technique. 

She has been named "The Young Artistic Elite 2020" by the Danish National Art Foundation and has received Sonning Talent Prize and Queen Ingrid's Roman Foundation.

VALENTINA REBAUDO, clarinet. Professional clarinetist residing in Switzerland, professor at the Lausanne Conservatory. Member of the Monte-Carlo Soloists since the age of 11, Valentina has already been invited as a soloist by numerous orchestras, including the Sanremo Symphony Orchestra and several chamber orchestras on the French Riviera. She also collaborates regularly with the Lausanne Chamber Orchestra, the Munich Münchener Kammerorchester, the Monte-Carlo Soloists, and is a member of the Lausanne Symphony Orchestra.
OLIVER RIVER GESS BAND. The "Oliver River Gess Band" was founded in Piemonte in 1990, and is among the oldest Italian bands playing New Orleans jazz and Duke Ellington inspired bigband arrangements.​They perform with lots of charm and enthusiasm and has participated in many of the most important European jazz festivals. It is hard to sit still and listen – so we invite you to take a dance at the piazza saturday night.
The festival takes place over 4 intense days and the detailed program can be read somewhere else on this page. The program will be constantly updated.
Press here  to watch a small 4 -minute video with fotos and small samples of music from the FAN 2017.
And here more photos from the festival all shot by the local photographer Pierluigi Moro
Small videos from last years concerts.Here the Carl Nielsen quintet in Buggio, 2016

For the 9th time the Associazione of Amici dell'Alta Val Nervia  presented wonderful music in the beautiful medievale villages and settings of Alta Val Nervia.
From Thursday July 23th through Sunday July 26th 2020 musical events take place at various venues.
The entrance to all concerts are free but we invite you to give us your support. The FAN association will be present at all events.
Enjoy!

L'associazione "Amici della musica e dei sapori dell'Alta Val Nervia" in collaborazione con i Comuni di Castelvittorio e Pigna è lieta di annunciare l'organizzazione della 9. edizione del FESTIVAL DELL'ALTA VAL NERVIA.
Durante tale manifestazione che si svolgerà negli antichi borghi di  Castelvittorio e Pigna da Giovedi 23 a Domenica 26 Luglio 2020 e che vedrà come protagonisti un gruppo di dieci musicisti danesi di fama internazionale sarà possibile riascoltare un ricco repertorio di canti e brani di musica classica e jazz.
Per permettere inoltre ai partecipanti al FESTIVAL di meglio apprezzare le eccellenze gastronomiche locali sabato LUGLIO 25 nel vecchio centro storico di Castelvittorio si terrà un "Mercatino" in cui gli ospiti e i visitatori presenti potranno scoprire e degustare tutti i prodotti DOP e DECO dell'Alta Val Nervia come l'Olio extravergine di oliva di montagna , i fagioli bianchi di Pigna etc.
La partecipazione al Festival e ai Concerti musicali è gratuita ma ogni sostegno dato attraverso libere offerte o diventando socio dell'"Associazione Amici della musica e dei sapori dell'Alta val Nervia" saranno più che graditi.
IL PRESIDENTE Pia Scharling
A special thanks to our sponsors:
Castelvittorio Comune
Beckett fondation
Carl Nielsen fondation
Gade fondation
Dansk komponistforening
Ristorante Busciun
Trattoria Portico
Risorante ITALIA
Ristorante Terme

Notaio Duccio Guidi – Ventimiglia e Ospedaletti