At Castelvittorio in Liguria, Italy
24-30 July 2017
The program
A 6-day master class for younger operasingers working towards a final outdoor concert, in the authentic settings of the Italian medieval charm. The focus will be on the theatrical training, while your voice is being followed closely by the experienced teachers.
The final concert will be held at the village piazza,  that surpasses even the most elegant and exquisite opera set design. Among the ancient houses the arias are sung where they  originally were conceived, attracting an enthusiastic audience of both Italians and turists from all over Europe.
We create a rewarding, fun and inspiring week with generous and experienced teachers with the goal, that you leave this masterclass full of energy, a major theatrical experience and with a belief in yourself towards a solid and healthy career.
The afternoons can be spent in the beautiful area relaxing – or rehearsing. In the evenings we will do workshops and later on enjoy wonderful food and wine in good company.
The teachers
Elsebeth Dreisig, soprano:
A leading soprano i Denmark. She has sung all the the major sopranoparts in the famous operas. Lately at The Danish National Opera (Den Jyske Opera) where she sang Madame Butterfly. She is also a popular soloist with all the Danish Symphony orchestras. She has won several prices for her performances. Elsebeth is also a very popular singing teacher in Denmark.  http://www.elsebethdreisig.dk/
Charles Kilpatrick, pianist: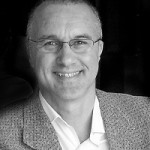 Charles Kilpatrick studied at The National Opera Studio, London, and has subsequently pursued a freelance career as a répétiteur and coach with national and international opera companies in the UK, Ireland, France and Scandinavia as well as preparing many recordings of operas and vocal recitals.
 The place
The Upper Nervia Valley in the beautiful hills of Liguria in the 2 adjourned villages Castelvittorio and Pigna. Castelvittorio is situated on a hill overlooking the valley and Pigna in the valley with a stunning view up to Castelvittorio.
Nearest airport is in Nice in France (65 km).
Cost
800 euro, depending on choice of accommodation.
Includes 6 nights in
A double room in a nice apartment in Castelvittorio where you fix your own breakfast.
All teaching is part of the program. Daily classes of vocal instruction, language coaching (Italian, German, English, French), and dramatic instruction.
Transport to Nice airport can be arranged for 30 euro.
Single room available (+ 200 euro)
For more information please contact
Pia Scharling
Tlf. +4523714676
A deposit of 150 euro will be charged during enrollment to ensure your place on the course.