Gabriella Pace, sopran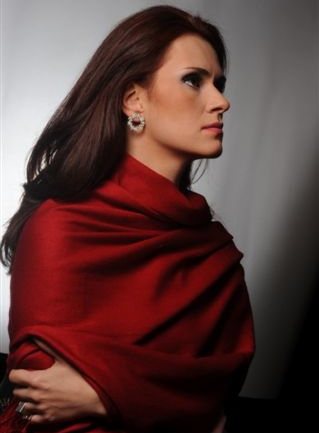 Award-winning Brazilian soprano Gabriella Pace has established herself as one of the most sought after singers in South America. She has been awarded Carlos Gomes Award as Best Female Singer twice, and most recently in 2010 for her performance in Villa-Lobos / A MENINA DAS NUVENS. Gabriella has also performed with a number of distinguished conductors such as Lorin Maazel, Isaac Karabtchevsky, John Neschling, Rodolfo Fischer and Roberto Minczuk.
Among the many major roles she has appeared which include Ilia / IDEOMENEO, Pamina / DIE ZAUBERFLÖTE, Susanna / LE NOZZE DI FIGARO, Soer Constance / DIALOGUES DES CARMELITES, Giulietta / I CAPULETI EI MONTECCHI, Adina / L'ELISIR D'AMORE, Norina / DON PASQUALE and Adele / DIE FLEDERMAUS. She has also performed as soloist in Mahler's 4th Symphony, Beethoven 9th Symphony, Carmina Burana, Mendelsohns Lobgesang, Mozart's Requiem, Rossini's Stabat Mater, Die Schöpfung, Mass in Tempori Belli and Haydns Die Jahreszeiten. In addition, she has sung Schoenberg's String Quartet Opus 10 No. 2 with the Raga String Quartet
Elisabeth Westenholz, pianist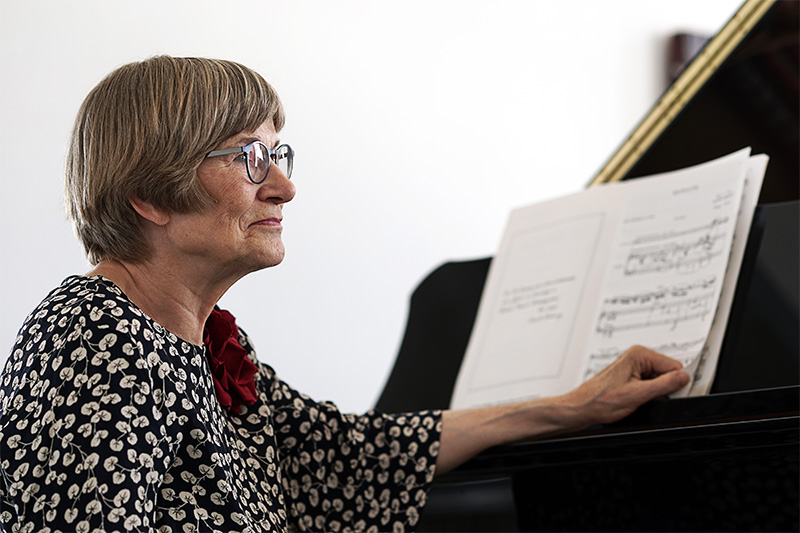 Elisabeth Westenholz started playing piano at a very young age. Already during high school, she studied abroad periodically, including in Cardiff, Wales, where she taught with the pianist P. Piggott, later with the then 90-year-old pianist Leonie Gombrich, who had personally known musical celebrities such as Brahms, G. Mahler and A. Bruckner. Her debut from the Conservatory was prepared in Vienna by B. Seidlhofer in Vienna. Alongside the piano, Elisabeth Westenholz was organist at Holmen's Church for 19 years, where she also played at major events in the royal house, such as Princess ◊ Margaret's funeral in 1977. But EW has felt first and foremost as a pianist, and it is at the piano, As a soloist and chamber musician, she has provided the exceptional. Her dissemination contains an in-depth analysis of the classic works from Bach to B. Bartók and is not hampered by any technical barriers. The piano technique is guided by a rock-solid tempo feel that allows for freedom of phrasing. As Politics music reviewer Jan Jacoby has put it, she has an "ability to give each moment of life and add it into one unified energy stream with subtle transitions".
EW has been a frequent concert donor, both in Denmark and abroad. She is in great demand as a soloist and as a chamber musician, but the particular exchange of intuitive here-and-now interpretations found in chamber music has set her high. She has recorded a large number of records, including all of Beethoven's piano concerts with Collegium Musicum, several of Mozart's piano concerts, all of NiCarl Nielsen's piano and organ works, and chamber music works by Haydn, rFederik Kuhlau, Brahms, Schumann and Fauré. From the list of grants and honors can be mentioned Carl Nielsen's Rejselegat 1969, Gladsaxe Music Prize 1970, Music Reviewer Artist's Award 1971, Tagea Brandts Rejselegat 1982 and Supreme Court Attorney C.L. David's Birthday Legend 1992. In 1984, she was named honorary member of the Chamber Music Association.
Bjarke Mogensen, accordeon
Born on the Island of Bornholm, Bjarke Mogensen quickly made a name for himself as an internationally acclaimed accordion virtuoso and as a versatile musician with a keen ear for different styles. At a very early age he made his debut as a soloist with the Munich Symphony Orchestra in a German TV broadcast with millions of viewers. Since then an unusual curiosity and search for new sounds and expressions has taken him on musical paths where few other musicians have ventured before as a highly sought-after soloist in the classical music world.
Bjarke Mogensen received a long list of international awards such as The P2 Radio Chamber Music Competition and The Almere International Chamber Music Competition. He took 1st prize in the European Broadcast Unions "New Talent" competition in Bratislava and a few years later Mogensen received the Danish Music Critics Artist Prize – all firsts for the accordion.
Already during his student years, Bjarke Mogensen had his solo debut-recital at Weill Recital Hall at Carnegie Hall, New York and performed in European venues such as the Concertgebouw in Amsterdam and Barbican Hall, London. 
He has performed chamber music in duo with among others violinist Gidon Kremer, violist Tatjana Masurenko and cellist Andreas Brantelid. As a soloist he has worked with orchestras such as the Moscow Virtuosi, Kremerata Baltica, Slovak State Philharmonic Orchestra, The Tiroler Symphony Orchestra, the Danish National Symphony Orchestra, Prague Radio Orchestra and The Copenhagen Philharmonic.
Bjarke Mogensen's repertoire is almost unlimited, with a span ranging from folk music and accordion classics over his own arrangements and transcriptions to brand new works for accordion as well as improvisation. 
A long succession of collaborations with prominent living composers has resulted in over 60 new compositions – concertos, chamber music and solo works – dedicated to Bjarke Mogensen.
A series of his award-winning recordings have been released by the British label Orchid Classics as well as the national Danish record label Dacapo-Records. 
Bjarke Mogensen plays the Mythos Accordion No.5 often described as the Stradivarius of the accordion. He is also among the very few accordionists in the world who plays the quarter tonal accordion, an instrument which was custom made in Italy. Bjarke Mogensen graduated from the soloist class at the Royal Danish Academy of Music, where he now is an associate professor of accordion and chamber music.
Future engagements include the Finnish and Russian premiere of Danish composer Poul Ruders' accordion concerto Sound and Simplicity. Yet another grand new work for the accordion written for and dedicated to Bjarke Mogensen.
Elisabeth Holmegaard Nielsen, piano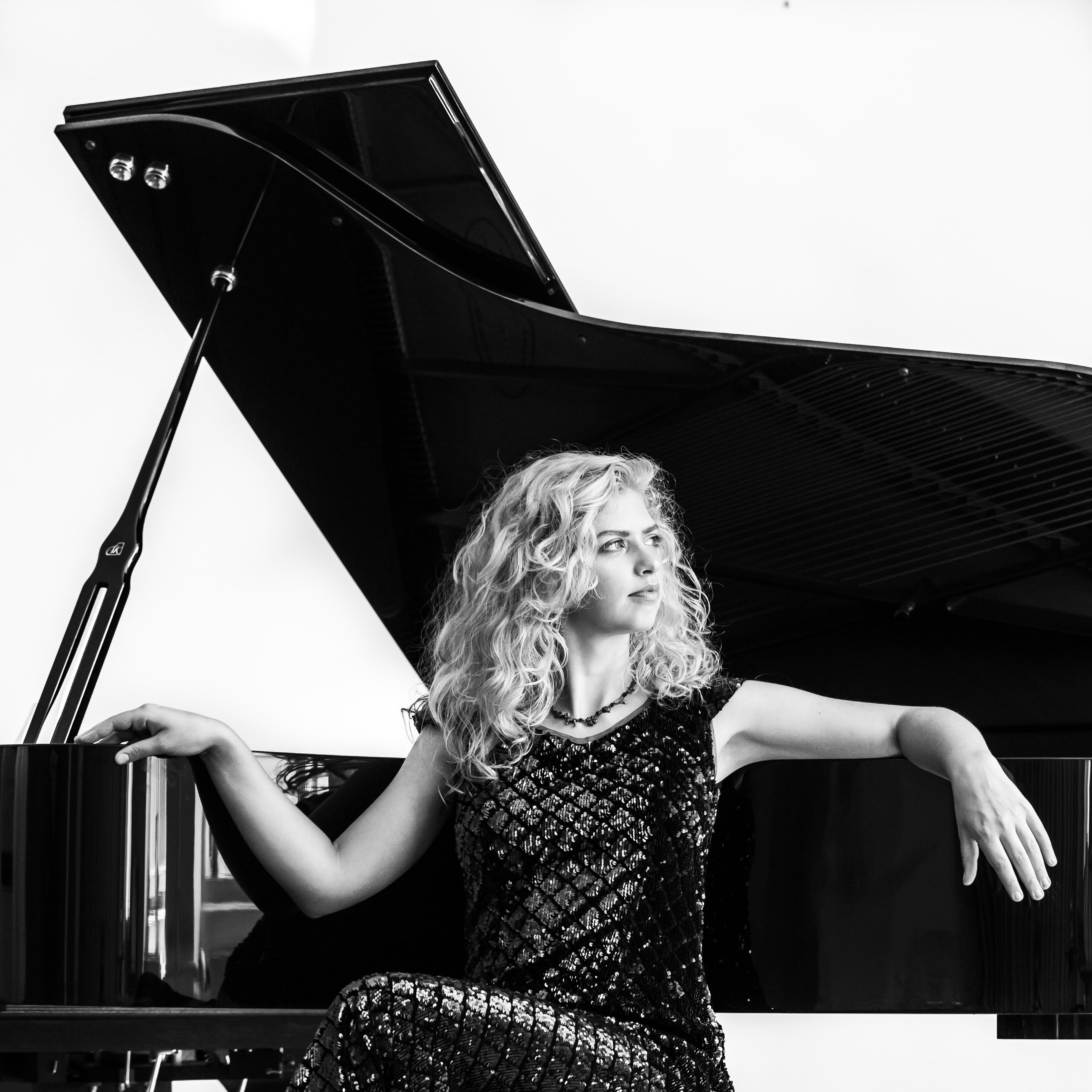 Elisabeth Holmegaard Nielsen is one of the most promising young Danish pianists of her generation.
Her performances are characterized by musical intelligence and virtuoso technique.
She has been named "The Young Artistic Elite 2020" by the Danish National Art Foundation and has received Sonning Talent Prize and Queen Ingrid's Roman Foundation.
Elisabeth is an award winner at many international piano competitions. She has performed as a soloist with orchestras in Denmark, Poland, Ukraine and Holland; and has toured with solo concerts in most of Europe and China.
Elisabeth has released two critically acclaimed CDs with works by Bach, Beethoven, Schumann, Carl Nielsen and Prokofiev.
Kim Bak Dinitzen, violoncello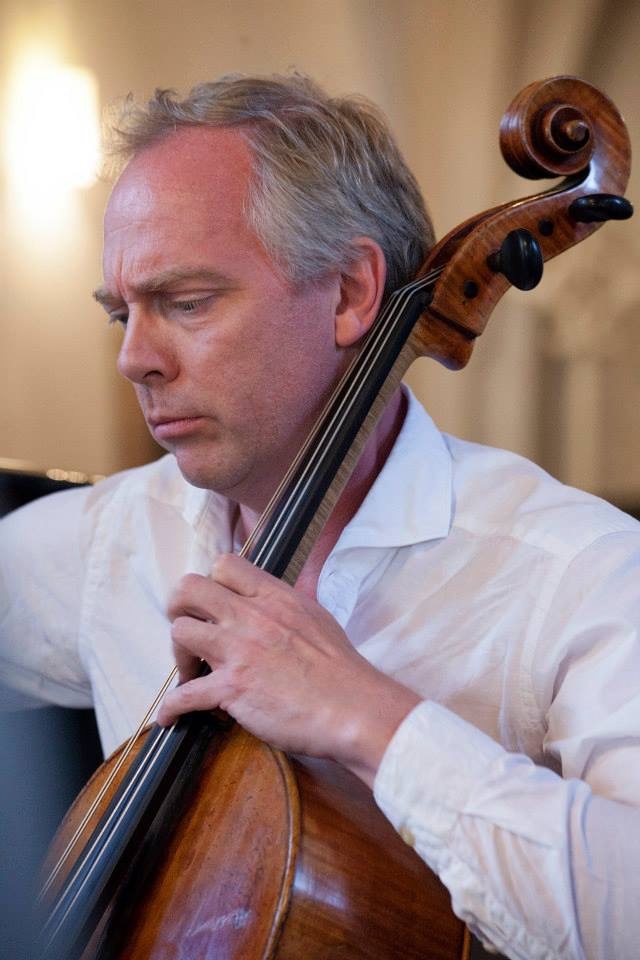 Kim Bak Dinitzen (cello) studied in Copenhagen with Erling Bløndal Bengtsson and in London with Ralph Kirshbaum and master classes with Mstislav Rostropovich and William Pleeth. He debuted in 1986 and has won awards in numerous international cello competitions and played concerts as a soloist and chamber musician throughout most of Europe, the United States, South America and Japan. He is a member of the Chamber Orchestra of Europe, solo cellist in the Royal Danish Orchestra and has also taught at the conservatories in Manchester, Glasgow and Copenhagen. Kim Bak has been a soloist with all Danish symphony orchestras and won awards at competitions in New York, Washington and Florence. Kim Bak has recorded all of Britain's works for cello as well as sonata by Brahms, Strauss and Prokofiev.
Valentina Rebaudo, clarinet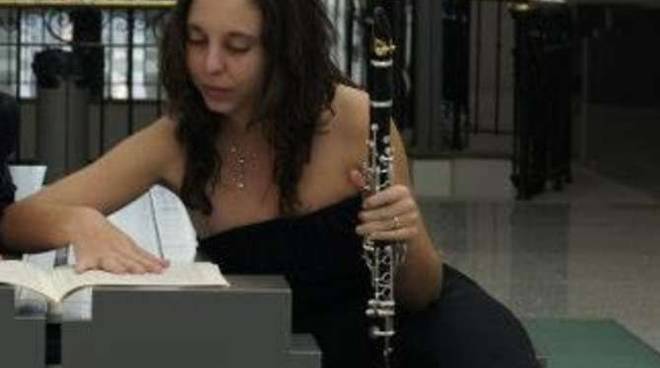 Born in Bordighera (Italy), Valentina Rebaudo begins her studies at the Conservatory of Menton (France) under the guidance of the teacher Jean-Louis Dedieu. At 10 he held his first recital at the Palais de l'Europe in Menton and three years later she won the international competition "Le Royaume de la Musique" organized by Radio France.
In 2004 she was admitted to the National Conservatory of Nice Region (France), in the class of the master Michel Lethiec, where she finished her studies in 2007 with a Gold Medal unanimously. In 2009 he obtained the entrance exam at the Haute Ecole de Musique in Lausanne (Switzerland) in the class of the majestic Frédéric Rapin, where he will obtain his Master of Musical Pedagogy in 2013 with an award of excellence for the best recital and the best thesis of the conservatory: the latter, which deeply moves the jury, focuses on the intrinsic value of music as a form of non-violent resistance (Music, this beautiful resistance) and proposes a new vision of pedagogy that would highlight the responsibility that the pedagogue has in formation of the human dimension of an artist. In 2015, after a year of specialization with the master Jörg Widmann at the Musikhochschule of Freiburg im Breisgau (Germany), he obtained his second Concert Master with the compliments of the jury at the Haute Ecole de Musique in Lausanne.
Member of the Monte-Carlo Soloists since the age of 11, Valentina has already been invited as a soloist by numerous orchestras, including the Sanremo Symphony Orchestra and several chamber orchestras on the French Riviera; very active in chamber music, she had the opportunity to hold concerts alongside renowned musicians, such as the Portuguese double bass player Tiago Pinto Ribeiro, the Belgian pianist Philippe Raskin, the violinists Ernst Kovacic, Felix Froschhammer and Christian Danowicz, the French oboist Olivier Stankiewicz, the Lutoslawski Quartet of Warsaw, the Three Money Orchestra of Turin, the soloists of the Leopoldinum Orchestra of Wroclaw … in 2014, with the Iranian pianist Layla Ramezan, he is the interpreter of the world creation of Rhapsody for clarinet and piano of the Iranian composer Hooshyar Khayam.
Valentina collaborates regularly with the Lausanne Chamber Orchestra, the Munich Münchener Kammerorchester, the Monte-Carlo Soloists, and is a member of the Lausanne Symphony Orchestra. In 2013 he is part of the cast of L'Echappée Belle, a work for wire puppets, narrating voice and clarinet trio, produced and directed by the French actor Guy Jutard, which has a great success with 50 performances during spring 2013 in Geneva. Among the projects, we can mention Opera Viva !, a lyrical sextet that stages performances on Mozart's music, the Duo Rusalka with the pianist Irene Puccia, who puts forward the concept of a fairy world in music, and which also provides participation of various actors and writers, and Les Amours de Clara, a project in collaboration with the pianist Irene Puccia and the soprano Laure Barras, which aims to retrace the life of Clara Schumann through her letters and compositions. She is also the artistic director of the Journées Musicales de Romanel, a pedagogical festival that aims to prepare for listening to a concert and more precisely to discover the repertoire of chamber music by children and teenagers.
Holder of the CAS (Certificate of Advanced Studies) in Willems Musical Initiation, Valentina has been a professor at the Lausanne Conservatory since 2015, and lectures on the importance of the human value of music teaching for the global development of the child: in 2013, he she was invited to the International Festival of the Rights of the Child of Pavia (Italy), where she held a concert-conference on the theme of music seen as a form of non-violent resistance, and in 2017 she was invited to the Festival Art Culture Territory of Ventimiglia (Italy ), where he held a meeting on the combination of music and integration. He collaborated with the University of Aix-Marseille, France, for a thesis in Political Science on the democratization of classical music, with the Center Professionnel du Nord vaudois, in Switzerland, for another thesis on the value of initiation to music for childhood, and with the Haute Ecole de Musique in Lausanne for an interview on active pedagogy. At the same time, he continues his work of promoting music as a form of non-violent resistance: he often travels to Palestine, where he teaches music to children in refugee camps, in collaboration with the Edward Said National Conservatory of Palestine; he also collaborates with the Mexican foundation Crescendo with the Música and the Recycled Orchestra of Paraguay, convinced that young people, in Europe and throughout the world, need art to create a free society. Valentina is one of the artists who collaborate with Les Concerts du Coeur, an association from Valais that organizes concerts for hospices, hospitals and prisons.
Valentina currently lives in Vevey (Switzerland) with her husband, the Swiss clarinetist Sébastien Gex, and their daughter Mira, born in 2017. She speaks 4 languages ​​fluently.
AND Signe Asmussen. soprano; Mathias Heise, vocalharp; Joel gonzales, doublebass; Johan Bridger, perc.