Wellcome to the IX Festival Alta Val Nervia
August 18-21, 2022
For the 10th time, the small village of Castelvittorio in Nervia Valley in Liguria offers a string of classic concerts.
The concerts are the result of a fruitful collaboration between Denmark and Italy.
It is with great pleasure that we present the artists that participate the next summer of 2022 and are looking forward to once again share with all of you wonderful music, played by the very best.
All entrances are free and we only invite you to give donation.
Meet the following 2022-artist: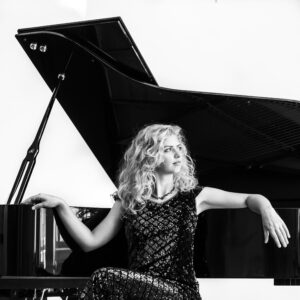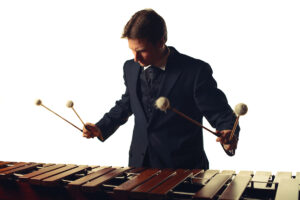 Johan Bridger, marimba. The percussionist and marimba artist Johan Bridger as he received the 2004 Swedish Soloist's Prize. In the same year he managed to win 1st prize in the Belgium International Marimba Duo Competition and make a grandiose debut at both the Wigmore Hall in London and PASIC in the US. Since then Bridger has given numerous critically praised performances, both nationwide and internationally; throughout Europe, in Russia, Japan and the US.
Bridger has performed at major venues, such as La Biennale di Venezia, Mariinsky Theatre and Carnegie Hall and collaborated with internationally acclaimed artists.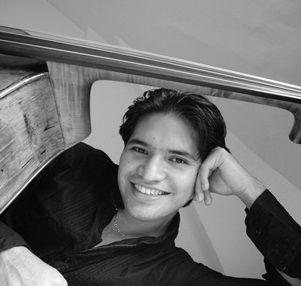 Joel Gonzales, double bass. Few double bass players like Joel Gonzalez manage to get the big instrument on its toes, and his playing is imbued with elegance, melodic charm and agility. It is musical qualities that have made him in great demand – also as a soloist and chamber musician alongside his work in the DR Symphony Orchestra, "read the motivation to give Joel Gonzalez one of the Friends' Association awards. Here, the double bassist was also called "a team player right into the heart" with warm and deep respect for the colleagues he works with. Started as a 14-year-old Joel Gonzalez was born on the Yucatan Peninsula in Mexico, where after a few years as a guitarist and electric bassist began playing double bass as a 14-year-old. He then studied in Xalapa in Mexico, in Berlin and in Copenhagen, and in 2002 – while still studying, he played for a place in the DR Symphony Orchestra, where since 2014 he has had the title of 1st solo double bassist. Along the way, he has also won several awards and won several international competitions.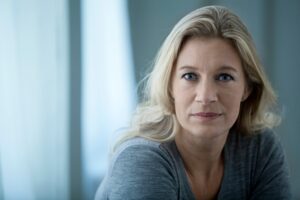 Signe Asmussen, soprano
Since graduating from the Royal Academy of Music in Copenhagen with reviews that named her "the voice of possibilities", "a natural interpreter", and "an intimate vocal-seducer", Danish lyric/dramatic soprano Signe Asmussen. (b. 1970) has been a preferred soloist with all of the national orchestras, ensembles and choirs.
With an annual average of around 90-110 concerts and performances, she has long confirmed her reputation as one of the most sought-after, versatile singers of her generation, always promoting one of her favourite disciplines: The intimate recital, which brings her in close contact with her audience, and with focus on the extended lied-repertoire from all around the world.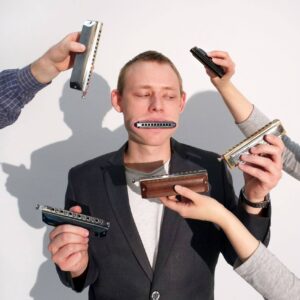 Mathias Heise, Chromatic Harmonica
Mathias Heise is one of the world's leading harmonica players. He was born in 1993 in Rødovre, just outside Copenhagen, Denmark. He started playing harmonica at the age of seven, and a few years later he also took up piano and keyboards.
He attended the Rhythmic Music Conservatory in Copenhagen for a year, being the first student with the harmonica as his main instrument.At the age of 20, Mathias Heise won the 2013 Chromatic Harmonica World Championship.
In 2015, he was awarded 'New Jazz Star of The Year' in Denmark. The same year his band Mathias Heise Quadrillion was nominated 'Best New Jazz Act' at Danish Music Awards.
In 2016, he received The Danish Crown Prince Couple's prestigious Stardust Award – an award that is given to honor and highlight young Danish artists about to make an international break-through.
In March 2017, he was awarded the Ben Webster Prize, as the youngest recipient ever.
The festival takes place over 4 intense days and the detailed program can be read somewhere else on this page. The program will be constantly updated.
Press here  to watch a small 4 -minute video with fotos and small samples of music from the FAN 2017.
And here more photos from the festival all shot by the local photographer Pierluigi Moro
Small videos from last years concerts.Here the Carl Nielsen quintet in Buggio, 2016

For the 9th time the Associazione of Amici dell'Alta Val Nervia  presented wonderful music in the beautiful medievale villages and settings of Alta Val Nervia.
From wednesday august 11 through sunday august 15 2021 musical events take place at various venues.
The entrance to all concerts are free but we invite you to give us your support. The FAN association will be present at all events.
Financial support for the festival can be paid to the "L'associazione Amici della musica e dei sapori dell'Alta Val Nervia"  by bank transfer, using the following IBAN code:
FAN account number
 IBAN  IT68 X033 5901 6001 0000 0159 775
BIC     BCITITMMXXX
Enjoy!

L'associazione "Amici della musica e dei sapori dell'Alta Val Nervia" in collaborazione con i Comuni di Castelvittorio e Pigna è lieta di annunciare l'organizzazione della 9. edizione del FESTIVAL DELL'ALTA VAL NERVIA.
Durante tale manifestazione che si svolgerà negli antichi borghi di  Castelvittorio e Pigna da Mercoledi 11 a Domenica 15 Agosto 2021 e che vedrà come protagonisti un gruppo di dieci musicisti danesi di fama internazionale sarà possibile riascoltare un ricco repertorio di canti e brani di musica classica.
La partecipazione al Festival e ai Concerti musicali è gratuita ma ogni sostegno dato attraverso libere offerte o diventando socio dell'"Associazione Amici della musica e dei sapori dell'Alta val Nervia" saranno più che graditi.
Il supporto finanziario per il festival potrà essere versato alla Associazione "Amici dei Sapori e della Musica dell'alta Val Nervia", a mezzo bonifico bancario, utilizzando il codice IBAN seguente:
 IBAN  IT68 X033 5901 6001 0000 0159 775
BIC     BCITITMMXXX
IL PRESIDENTE Pia Scharling
A special thanks to our sponsors: